Introduction
Nutrionex Foods is proud to introduce its high-quality, crunchy peanut butter to the world!
As a leading producer of nutritious food products, Nutrionex Foods is committed to providing its customers with only the best. Its crunchy peanut butter is made with the finest peanuts and is subject to strict quality control measures, ensuring that each jar is packed with flavor and nutrition.
In this blog post, Nutrionex Foods will take you on a journey to discover the world of its crunchy peanut butter. From the quality control process to the exporting process, you will learn how Nutrionex Foods creates a product that is not only delicious but also safe for people all around the globe to enjoy.
So, buckle up and get ready to explore the world of Nutrionex Foods' crunchy peanut butter!
The Quality of Nutrionex Foods' Crunchy Peanut Butter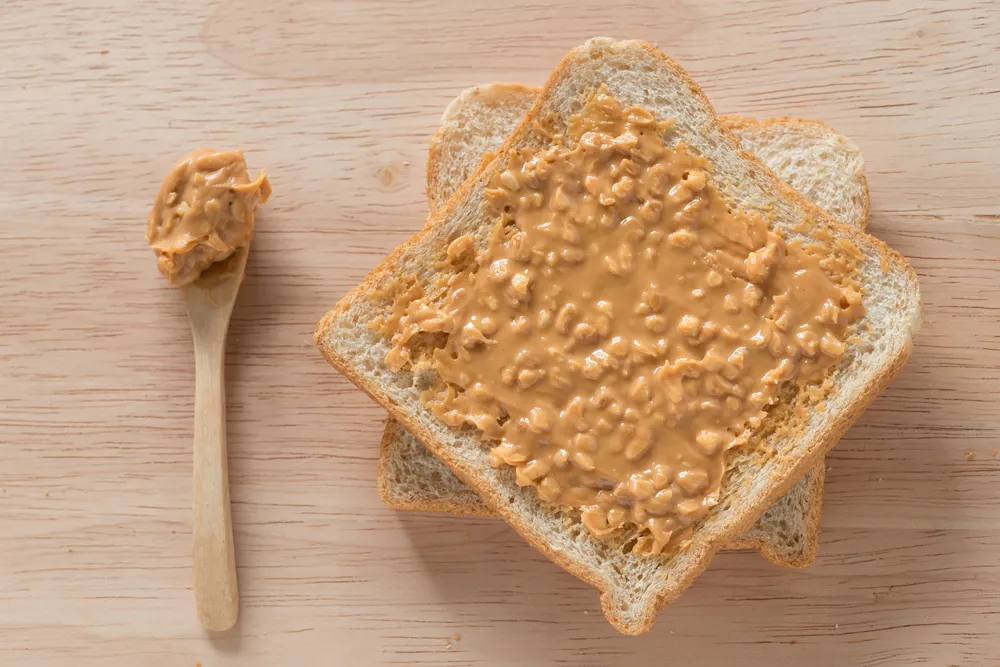 When it comes to food products, quality is of utmost importance. And Nutrionex Foods knows that. They pride themselves on providing the highest quality crunchy peanut butter to their customers.
But what exactly does it mean when we talk about quality in food products? For Nutrionex Foods, it means using only the best ingredients. That's why they carefully select high-quality peanuts to make their crunchy peanut butter. They also make sure to follow strict quality control measures, ensuring that each jar of peanut butter that leaves their facility meets their high standards.
But Nutrionex Foods doesn't stop there. They also prioritize food safety, adhering to international standards to ensure that their crunchy peanut butter is safe to eat. Customers can rest easy knowing that they're getting a high-quality product that's also safe for consumption.
So why does Nutrionex Foods go to such lengths to ensure the quality of its crunchy peanut butter? The answer is simple: they care about their customers. They want to provide them with a product that not only tastes great but is also good for them.
And it shows. Customers rave about the quality of Nutrionex Foods' crunchy peanut butter, praising its texture, flavor, and nutritional value. It's clear that when it comes to crunchy peanut butter, Nutrionex Foods is the brand to trust for quality.
Exporting Crunchy Peanut Butter around the World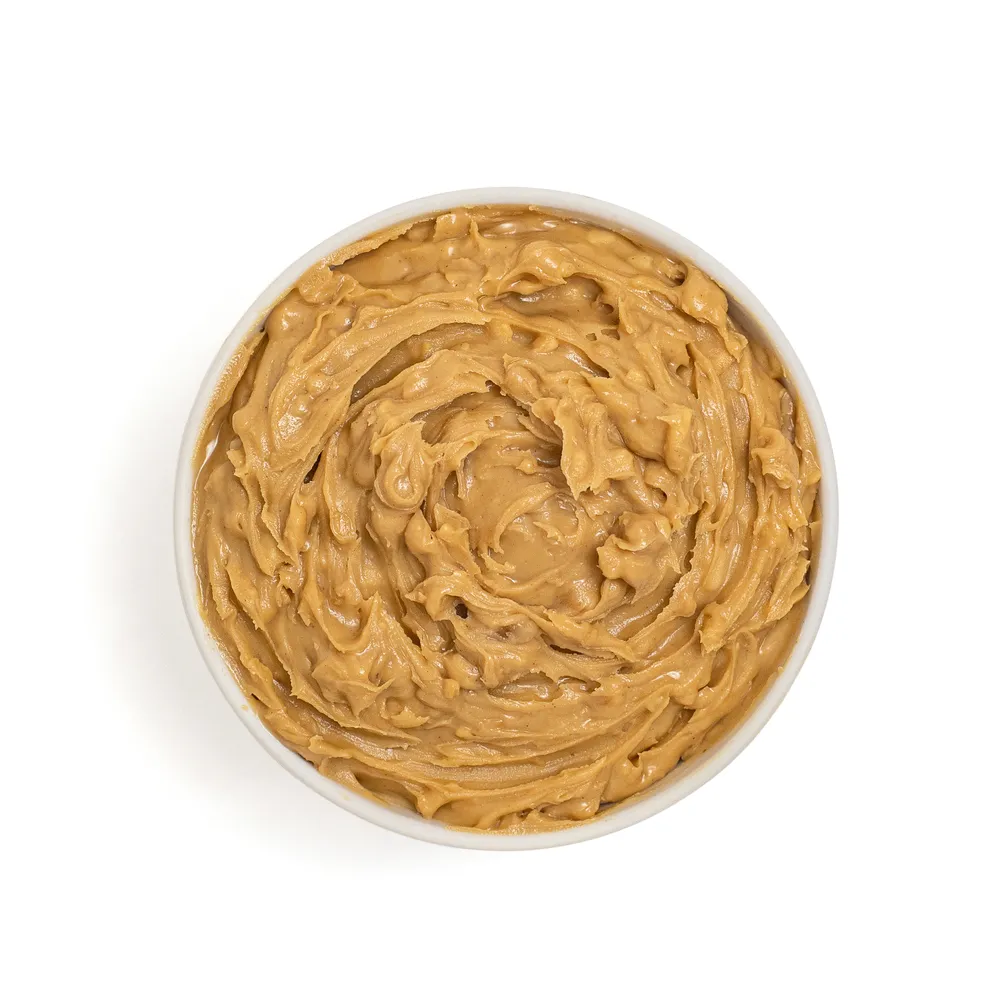 Nutrionex Foods is proud to be exporting its delicious Crunchy Peanut Butter to people all around the world. As the global demand for peanut butter continues to rise, Nutrionex Foods is working hard to ensure that its product is accessible to everyone.
The Global Peanut Butter Market
Peanut butter is a popular food item around the world, with countries like the United States, Canada, and Australia being some of the largest consumers. However, the market is growing in other parts of the world as well, with Asia and Europe showing increasing demand for this nutty spread.
Nutrionex Foods' Exporting Process
Exporting food products can be a challenge, but Nutrionex Foods has developed a streamlined process to ensure that its Crunchy Peanut Butter reaches its destination in perfect condition. They carefully package the jars to prevent breakage during shipping and work with reliable logistics companies to make sure that the product arrives on time.
In addition, Nutrionex Foods is committed to sustainability and takes steps to reduce its environmental impact during the exporting process. They use eco-friendly packaging materials and work with transportation partners who prioritize sustainable practices.
Overcoming Exporting Challenges
Exporting food products can be challenging due to different regulations and customs procedures in different countries. Nutrionex Foods works closely with local authorities and customs officials to ensure that their Crunchy Peanut Butter meets all the necessary requirements for each country they export to.
They are proactive in anticipating and addressing potential challenges, such as delays due to inclement weather or unexpected customs inspections. By being prepared and adaptable, Nutrionex Foods is able to continue providing its Crunchy Peanut Butter to customers around the world.
Overall, Nutrionex Foods is dedicated to providing high-quality, nutritious food products to people around the world, and their exporting process is an important part of achieving this mission. Whether you're enjoying Nutrionex
Foods' Crunchy Peanut Butter in North America, Europe, or Asia, you can trust that it has been carefully crafted and expertly shipped to reach you in perfect condition.
Nutritional Benefits of Nutrionex Foods' Crunchy Peanut Butter
Nutrionex Foods' Crunchy Peanut Butter is not only delicious, but it also provides numerous nutritional benefits. Here are some of the key benefits of this peanut butter:
Protein: Nutrionex Foods' Crunchy Peanut Butter is a great source of protein. In fact, just two tablespoons of this peanut butter contain 7 grams of protein, making it an excellent choice for those who are looking to add more protein to their diet.
Healthy Fats: Peanut butter is known for its high fat content, but don't let that scare you away. The fats in Nutrionex Foods' Crunchy Peanut Butter are mostly monounsaturated and polyunsaturated fats, which are the healthy fats that your body needs.
Vitamins and Minerals: Nutrionex Foods' Crunchy Peanut Butter is also a good source of vitamins and minerals, including vitamin E, magnesium, and potassium. These nutrients are essential for maintaining good health and can help prevent chronic diseases.
Fiber: Peanut butter is a good source of fiber, which is important for maintaining digestive health. Just two tablespoons of Nutrionex Foods' Crunchy Peanut Butter contain 2 grams of fiber, which is about 8% of the recommended daily intake.
Nutrionex Foods' Crunchy Peanut Butter is a nutritious and delicious food that can help you maintain good health. Whether you spread it on toast, use it as a dip for fruit, or add it to your smoothie, you can feel good knowing that you are getting the nutritional benefits your body needs.
Conclusion
Nutrionex Foods takes pride in its Crunchy Peanut Butter, which is made from high-quality peanuts and undergoes strict quality control measures to ensure its nutritional value and safety.
Their commitment to sustainability and adherence to international food safety standards make their product stand out in the global market, where the demand for peanut butter is rapidly growing.
Whether you're a health-conscious individual, an athlete, or simply someone who enjoys a tasty and nutritious snack, Nutrionex Foods' Crunchy Peanut Butter is a perfect fit for your daily needs. Try it today and discover the unique taste and texture that make it a popular choice around the world!
---
Article Last Update : 17 April 2023