Are you a fan of the salty-sweet combo? A peanut butter lover? Or just looking for something to satisfy your sweet tooth cravings? If so, have I got a treat for you! I'm talking about some of the most delicious peanut butter recipes out there.
Whether you're in the mood for something sweet, savory, or downright decadent, these peanut butter recipes will have your taste buds doing a happy dance. From breakfast treats to dessert and more, this list has got it all. Get ready to satisfy your cravings with these 6 delicious peanut butter recipes that you have to try. So grab yourself a spoon and let's get cooking!
1. Classic Peanut Butter Cookies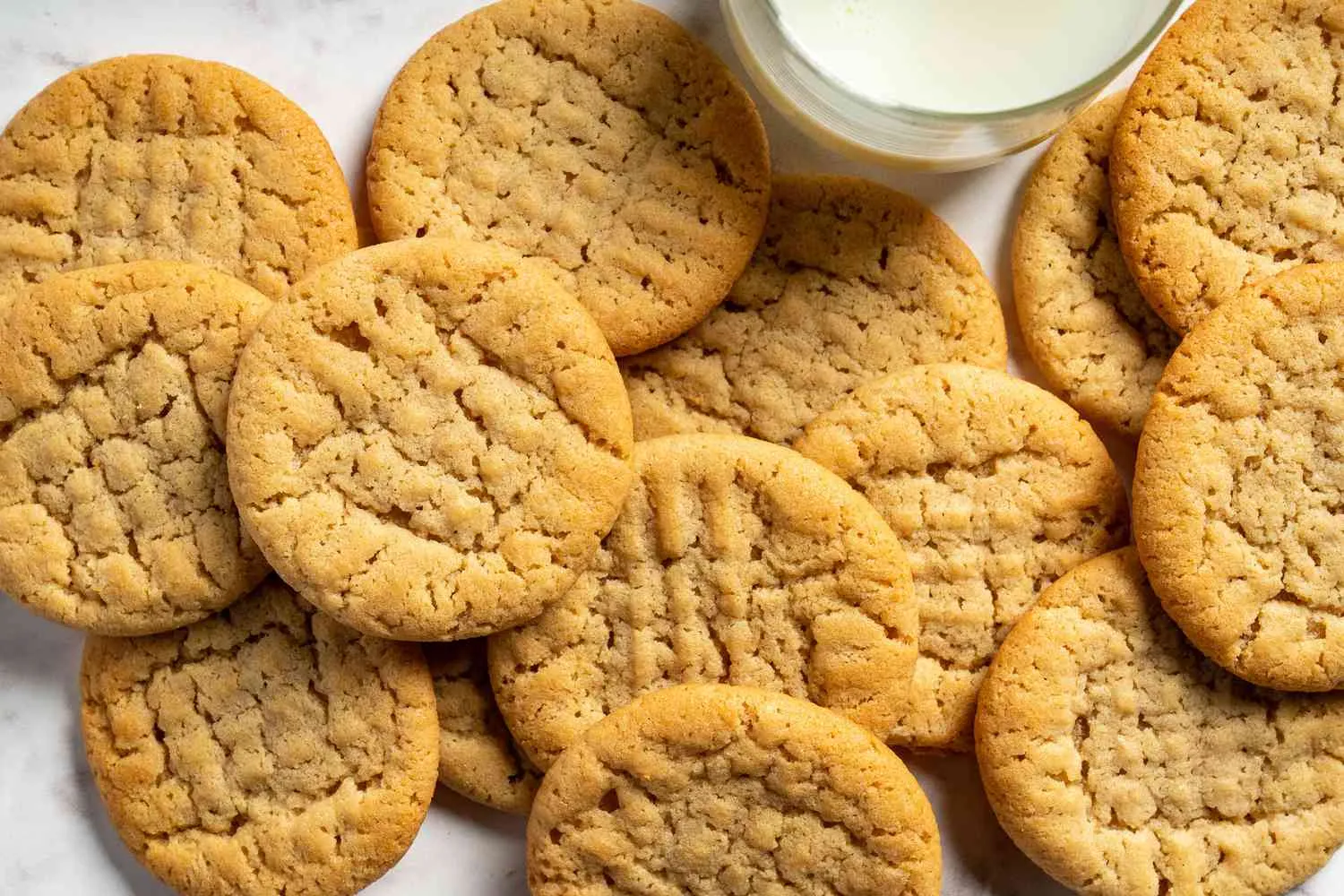 If you love all things peanut butter, you're in for a treat. You don't have to give up your favorite flavor just because you want to try something new. Peanut butter recipes are easy to make, and offer a yummy twist on your favorite dishes. So, what better way to celebrate National Peanut Butter Day than by trying out some of these delicious recipes?
First up is the classic: the peanut butter cookie. This delicious cookie is not only super simple to make-it only takes about 10 minutes-but it's also sure to please everyone in the family. With just a few ingredients like butter, sugar, egg, and peanut butter, this recipe will create a batch of perfectly crunchy cookies every single time. Enjoy these as is, or top them off with melted chocolate for an extra-special treat!
2. Peanut Butter Banana Smoothie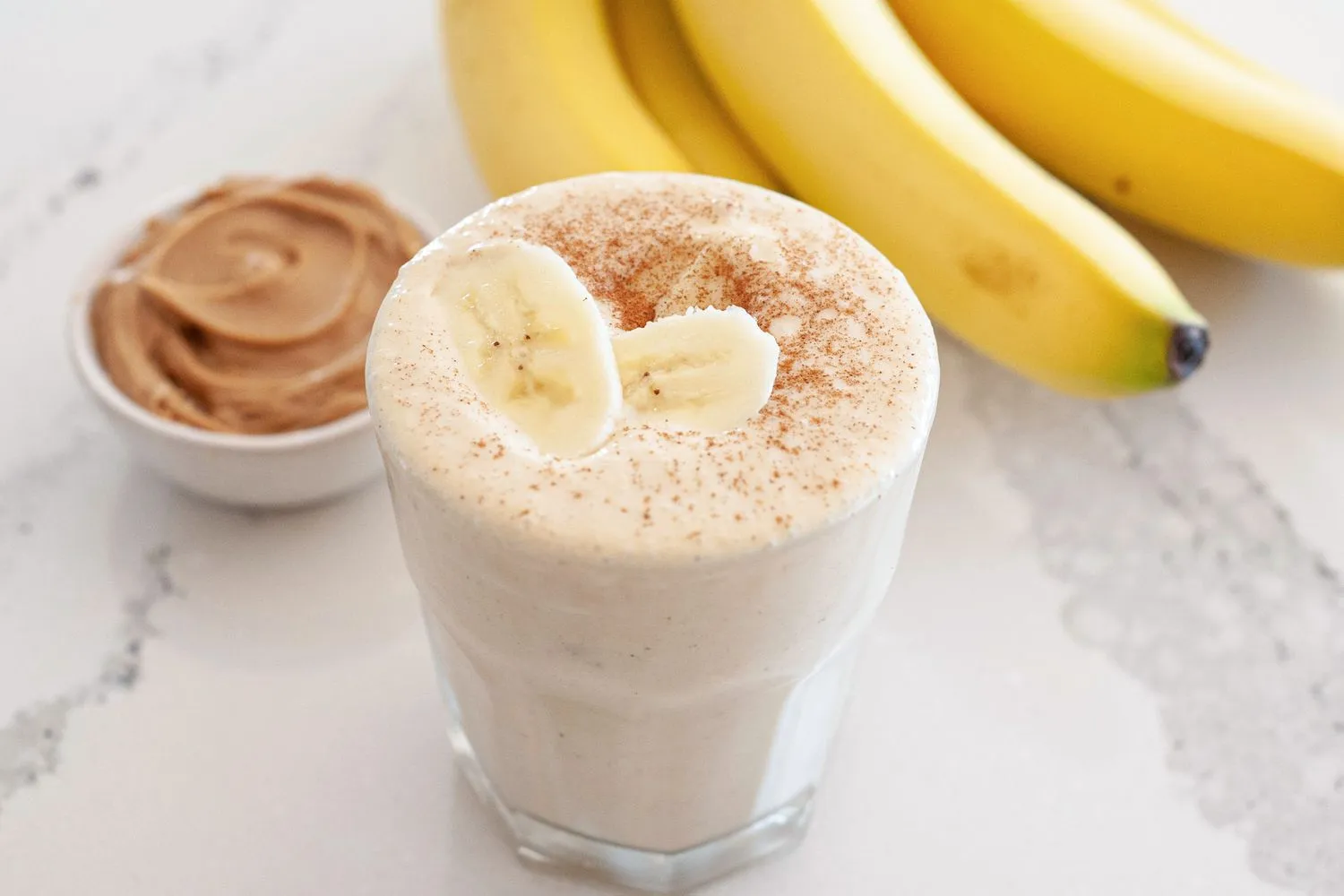 If you're looking for a delicious and nutritious way to start your day, try out this peanut butter banana smoothie. This yummy smoothie is packed with protein, thanks to peanut butter and Greek yogurt, and is perfect for a breakfast or snack. To make it, simply blend together almond milk, frozen banana slices, peanut butter, Greek yogurt, honey or agave syrup and ice cubes. The result? A creamy and healthy drink that's both kid-friendly and easy to make.
Not only will you get a boost of energy from this smoothie but you'll also be getting plenty of vitamins and minerals from the banana and protein from the peanut butter. And because it's so easy to make, it's perfect for those busy weekday mornings when you need something nutritious but don't have time for an elaborate breakfast. So the next time you're looking for a quick and tasty way to start the day, whip up this peanut butter banana smoothie—you won't regret it!
3. Peanut Butter Energy Bites


Are you ready for a snack that packs a nutritious punch? Check out these peanut butter energy bites - they're packed with protein and healthy fats, plus they taste amazing!
Ingredients

To make these tasty peanut butter energy bites, you'll need:
1 cup rolled oats
½ cup natural peanut butter
1 tablespoon chia seeds
2 tablespoons honey
2 tablespoons dried cranberries or chocolate chips (for extra sweetness)
Process for Making the Bites

Once you have all your ingredients ready, here's what to do:
In a large bowl, mix together the oats, chia seeds, and dried cranberries or chocolate chips.
Heat the peanut butter and honey in a small saucepan over low heat for about a minute or until everything is well combined. Pour over oats mixture and stir until everything is evenly coated.
Line a baking sheet with parchment paper, then use your hands to roll tablespoonfuls of the mixture into balls and place on the baking sheet. Then refrigerate for at least 20 minutes before serving. Enjoy!

4. Peanut Butter Pancakes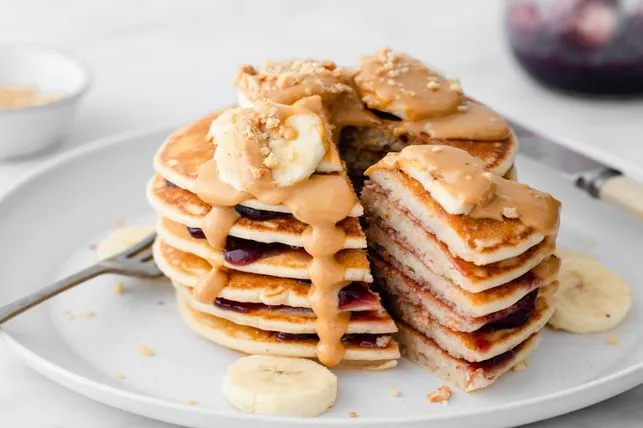 Pancakes for breakfast? Yes, please! These Peanut Butter Pancakes are sure to be a hit at home. Not only are they delicious, but they are also easy to make and totally kid-friendly.
To make these pancakes, all you need is:
1 cup of all purpose flour
1 teaspoon of baking powder
1/2 teaspoon of baking soda
1/2 teaspoon of salt
1 cup of milk
2 tablespoons melted butter
1 egg
4 tablespoons creamy peanut butter
Instructions:

In a medium bowl, whisk together the flour, baking powder, baking soda and salt. Set aside.
In a separate bowl, whisk together the milk, butter and egg until combined. Add in the peanut butter and mix until fully incorporated.
Slowly add the wet ingredients into the dry ingredients, stirring just until combined (be careful not to overmix). The batter should be slightly lumpy with some visible streaks of peanut butter throughout.
Heat your skillet or griddle to medium heat with a little bit of butter on it. Pour in about ¼ cups worth of pancake batter onto the skillet and cook for about 2 minutes per side until nicely golden browned on both sides. Serve immediately with warm syrup or your favorite pancake toppings!

5. Thai Peanut Chicken Stir Fry


Are you looking to up your peanut butter game? Then this Thai Peanut Chicken Stir Fry is just the recipe you need! It's a simple, delicious and nutritious combination of protein and flavorful veggies coated in a punchy peanut sauce.
To make this dish, you'll need to start by cooking the chicken. Then, heat some sesame oil in a pan or wok and add your chosen vegetables. Cook until slightly tender, then stir in the cooked chicken and a few spoonfuls of creamy peanut butter! Whisk it all together until everything is fully coated and simmer for 3-4 minutes until the sauce thickens. And that's it—you're ready to serve up your amazing Thai Peanut Chicken Stir Fry!

6. Peanut Butter Chocolate Chip Mug Cake


What could be better than a peanut butter and chocolate combo? How about a peanut butter, chocolate chip mug cake that you can whip up in minutes? You don't need an oven for this delicious treat, just a few ingredients and a microwave!
Here's what you'll need:
¼ cup all-purpose flour
¼ teaspoon baking powder
Pinch of salt
1 tablespoon creamy peanut butter
3 tablespoons milk
2 tablespoons granulated sugar
1 tablespoon vegetable oil
¼ teaspoon vanilla extract
Handful of mini chocolate chips (optional)
To get started, mix together the flour, baking powder, and salt in a bowl. Next, add in the peanut butter, milk, sugar, oil, and vanilla extract until everything is combined. Then stir in your chocolate chips. Grease your mug with some oil or butter and pour in the batter. Top with some extra chips if desired. Microwave on high for about 1 minute and 30 seconds to 2 minutes. Let it cool for a few minutes before enjoying!
nutrionex peanut butter

You can never go wrong with nutrionex peanut butter. Its high-quality ingredients ensure that you get the most out of your recipes each time. Plus, its creamy texture is just irresistible!
But there's more to nutrionex peanut butter than just its delicious taste. It's also a great source of healthy fats, protein and fiber—a perfect combination for those looking to stick to a balanced diet without sacrificing flavor.
Here are some benefits that come with making nutrionex peanut butter part of your cooking:
Heart-healthy monounsaturated fats for a balanced diet
Good source of plant-based protein to help aid muscle growth and maintenance
High fiber content helps promote digestion and gut health
No artificial colors or flavors added
If you've been looking for ways to make your favorite peanut butter recipes even better, look no further than nutrionex peanut butter. With its high quality ingredients and balanced nutritional value, it's the perfect addition to any recipe!

Conclusion

Peanut butter recipes are delicious, nutritious and great for meal prepping. Whether you're a budding chef, a health nut, or just looking for something new and exciting, these 6 delicious peanut butter recipes will definitely leave you satisfied and wanting more.
Whether you're a breakfast fan or a fan of lunches and dinners, peanut butter can be used for a variety of dishes. You can use it as a spread, a dip, or even a main ingredient. With the help of Nutritionex peanut butter, you can make all of your favorite meals and snacks with your favorite nut butter. So if you're looking for a new way to enjoy peanut butter, these 10 recipes are just the ticket.
---
Read More Articles:
1. Premium Quality Private Label Peanut Butter in India
2. Peanut Butter Exporter in India